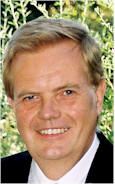 Hello, Jacob here, this is my website for your convenience. I have a lot to add and will do so in the coming weeks. First things first – my new email address for all of my clients is now jacob@delange.ca.
Thank you and best regards,
Jacob Delange, EPC
Elder planning Counselor

Be sure to also check out my other website – Elder Plan – Kelowna
We are here to guide you.
I am excited to let you know that I have joined Experior Financial Group Inc. for the insurance side of my business and Carte Wealth Management Inc. for the investment side of my business.
Experior Financial is one of the fastest-growing companies in Canada and Carte Wealth Management Inc. is ranked as the #1 Investment dealer in Canada.
I will be able to offer more services to my clients and I will share this with you in the coming months.

"Building financial foundations for families to empower them today and leave a legacy for tomorrow"

Jacob Delange | Financial Representative
Carte Wealth Management Inc. | cartefinancial.com
207A – 307 Banks Rd, Kelowna BC V1X 6A1
Tel: (250)860-6067 | C: (250)859-5250 | F: (250)860-7576
Email: Jacob@Delange.ca
Commissions, trailing commissions, management fees and expenses all may be associated with mutual fund investments. Please read the prospectus and/or fund facts before investing. Mutual funds are not guaranteed, their values change frequently and past performance may not be repeated.
Subject to any applicable death and maturity guarantee, any part of the premium or other amount that is allocated to a segregated fund is invested at the risk of the contract holder and may increase or decrease in value according to fluctuations in the market value of the assets in the segregated fund. A nominee account is one in which an investment is held in trust for an individual by a corporation or entity other than the individual. A segregated fund policy held within a self-directed plan is one example of investing in a nominee account. A segregated fund held in a nominee account may not offer creditor protection. Please read your Information Folder carefully and seek professional advice before investing. Commissions, trailing commissions, management fees and expenses may be associated your insurance contract.
*Insurance products and services provided through Experior Financial Group Inc.
**Mutual funds provided through Carte Wealth Management Inc.
CWM – Privacy Protection Notice             CWM – Conflicts of Interest Policy
CWM – Business Activity Disclosure        Elder Planning Counselor Certificate