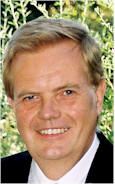 Hello, Jacob here, this is my new website for your convenience. I have a lot to add and will do so in the coming weeks. First things first – my new email address for all of my clients is now jacob@delange.ca.
Thank you and best regards,
Jacob Delange, EPC
Elder planning Counselor

Be sure to also check out my other website – Elder Plan – Kelowna
We are here to guide you.
I am excited to let you know that I have joined Experior Financial Group Inc. for the insurance side of my business and Carte Wealth Management for the investment side of my business.
Experior Financial is one of the fastest-growing companies in Canada and Carte Wealth Management is ranked as the #1 Investment dealer in Canada.
I will be able to offer more services to my clients and I will share this with you in the coming months.

"Building financial foundations for families to empower them today and leave a legacy for tomorrow"

Jacob Delange | Financial Planner
Carte Financial Group | cartefinancial.com
207A – 307 Banks Rd, Kelowna BC V1X 6A1
Tel: (250)860-6067 | C: (250)859-5250 | F: (250)860-7576
Email: Jacob@Delange.ca